John Gilbert Hoover Family Album
---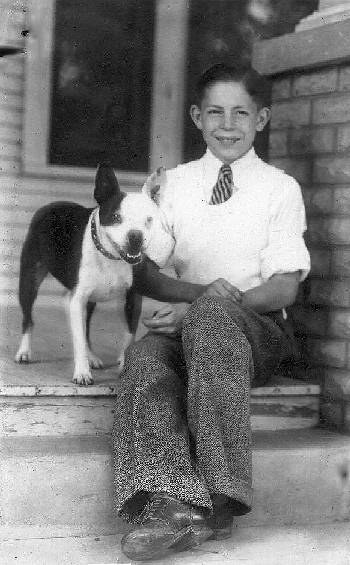 The dapper young man here with his dog is my dad, John Gilbert Hoover. Dad got his middle name, Gilbert, from his grandfather Gilbert Olson, his mom's father. Unfortunately I do not have any photos of great grandpa Gilbert.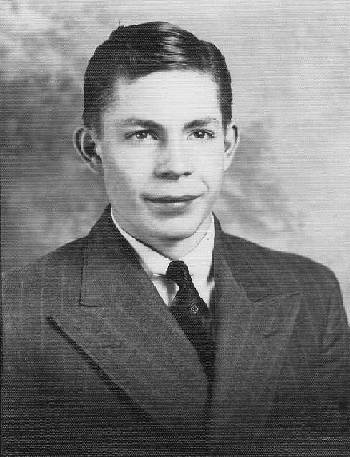 This is dad's high school graduation photo. He graduated from Battle Creek High School in 1940 when he was 16 years old. Dad played trumpet in the high school band. He was also a very good drummer, and even played a little piano. Pop passed away in June of 1992 after battling cancer for about 2 years. I really miss him!
Alberta Praeuner Hoover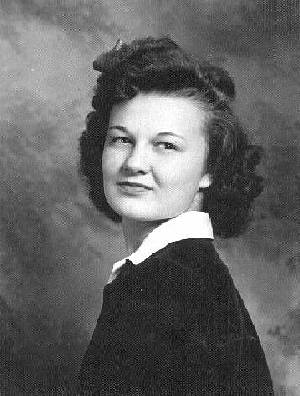 This beauty is my mom, Alberta Elizabeth Praeuner Hoover. Mom gets her middle name from her aunt Elizabeth Praeuner. Elizabeth Praeuner was a registered nurse and moved from Battle Creek , NE to Orange, Orange Co., CA in the 1920's or 1930's. But back to mom... She graduated from Battle Creek High School in 1943. Mom met dad when they were both in the high school band. Interestingly enough, mom played the trumpet! Or....so dad & mom both claim. I never heard her make a single noise out of a trumpet! She played piano very well. And it was her love of the piano that first got me interested in playing that instrument also.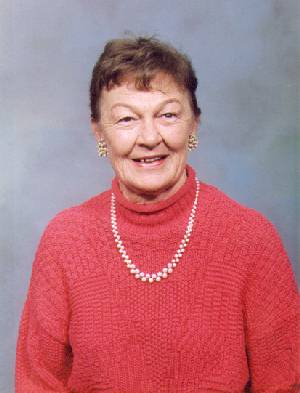 Well, here's mom as she looks today. Not really much of a change I think, except maybe her hair is shorter now. She lives in Sun City, Riverside Co., CA, where she and dad retired. Mom keeps active these days. I call her the merry widow. She is very lucky in that, after my dad's retirement and their move from Pico Rivera, Los Angeles Co., out to Sun City, about 3 or 4 couples from Pico Rivera followed them to Sun City. All are long time friends! And a couple of gals have since become widows like my mom.




Click Here To Return to My Mom's Ancestors...Or Continue With the Current Page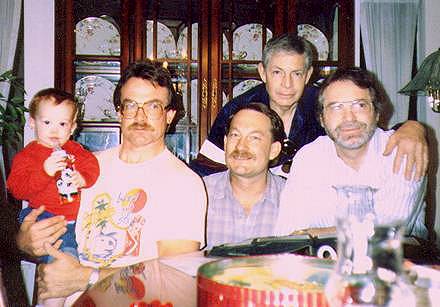 Here's a great photo that shows 3 generations of the Hoover Men! It was taken Christmas Day 1989 at my brother's home in Yorba Linda, Orange Co., CA. My first cousin John Hoover (yeah, John Hoover!) and his wife Jan were visting from Northern California. That's my brother Gary on the left holding his son Mike (then one year old), then comes me, Richard L. Hoover, and on the right that is cousin John Howard Hoover. Dad, John Gilbert Hoover, is in the back.
* * * * * * * * * * * * * * * * * * * * * * * * * * * * * *
Your Comments Are Welcome!

Just Click On My Name to Send Me Mail >>Richard L. Hoover

NOTICE: Material may be freely used by non-commercial entities, as long as this message remains on all copied material. These electronic pages cannot be reproduced in any format for profit or other presentation without the expressed written permission of the author, Richard L. Hoover.

Copyright &copy 1997 - Richard L. Hoover

Back to Dad's Grandpa