The Gary Hoover Family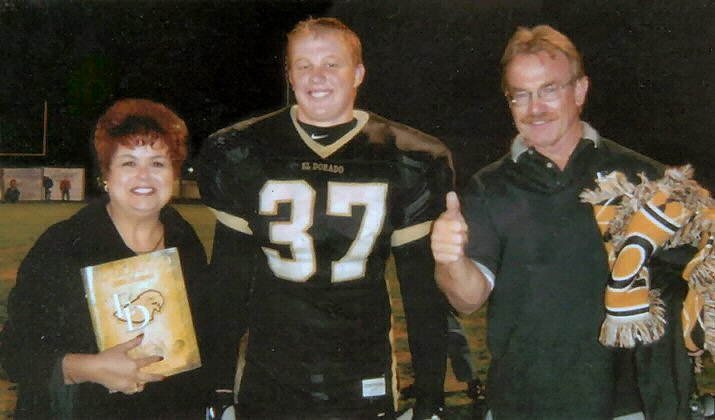 ---
This is my favorite picture of my brother Gary, sister-in-law Kathy, and nephew Mike (also known as "Red"). They make their home in Yorba Linda, in Orange County in California. Gary seems to have inherited all our dad's skills in building things. He'll be happy to create that room addition you've always wanted for your home. And if you're in need of a caterer for your next party, wedding, or other soiree, Kathy can help you out! Sis is the greatest cook!! I'll be happy to put you in touch with either of them!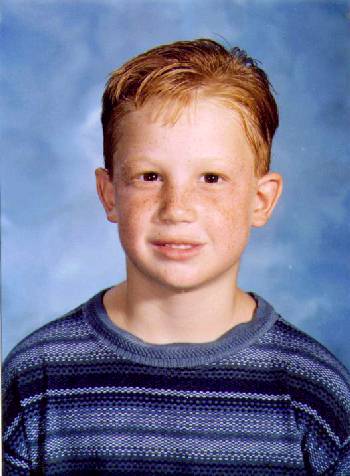 ---
Guess you can see why Mike is known as "Red"! My nephew was a champion high school football player. And he BBQ's some of the tastiest ribs using his secret recipe sauce!
* * * * * * * * * * * * * * * * * * * * * * * * * * * * * *
Your Comments Are Welcome!
Just Click On My Name to Send Me Mail >>Richard L. Hoover
NOTICE: Material may be freely used by non-commercial entities, as long as this message remains on all copied material. These electronic pages cannot be reproduced in any format for profit or other presentation without the expressed written permission of the author, Richard L. Hoover.
Copyright &copy 1997 - Richard L. Hoover
Back to Gary's Great Grandpa